Mail Order Brides marriage agency from Odessa, Ukraine
It is no secret that the most beautiful women in the world live in Odessa. This is due to many factors, among which are: the warm southern sun, historically multinational population and, of course, the ability of women from Odessa to present themselves.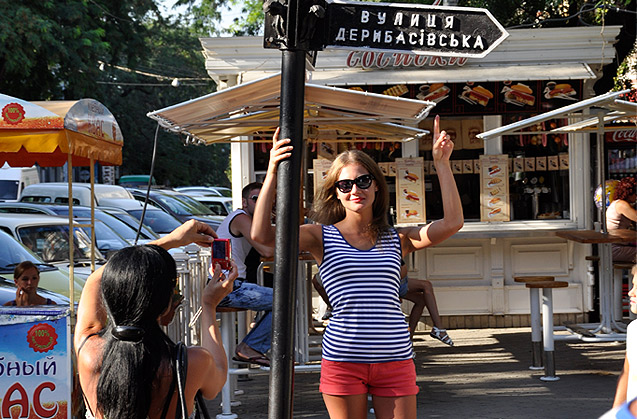 That is why local girls always make an indelible impression on the foreign men, who are not spoiled by the attractiveness of the women from their countries. There are dozens of marriage/ dating agencies in Odessa that connect loving hearts and are always ready to find worthy suitors for girls from Odessa, and introduce foreigners to thrifty and beautiful wives.
The very fact of the years of their existence demonstrates that such services are very popular.
In our millionth city thousands of potential brides of different ages do not abandon the hope to meet a reliable life partner.
In general, ladies in Odessa have a unique balance of femininity and independence, beauty and style, attractiveness and charm. And although, like many women in the West, some Ukrainians are career-oriented, they also understand that men and women have very different roles in a family. Unlike Western feminists Ukrainians do not take offence to the role of a housewife. When it comes time to raise children, most of them will not make excuses that it will cause problems for their careers. In our country it is considered an honor to be a wife and a mother.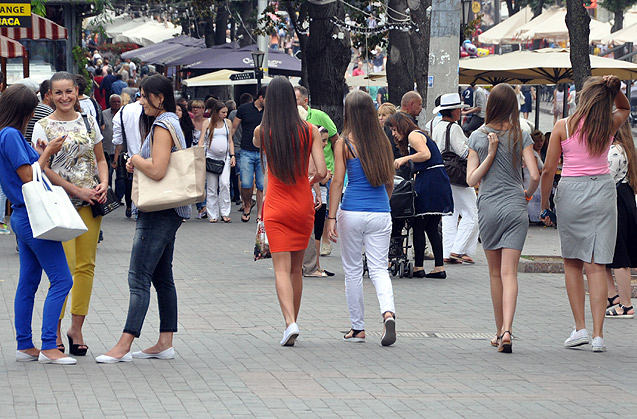 The purpose of our dating agency is to help single girls and women from Odessa and all Ukraine enter a serious relationship with men from the United States, Germany, Britain, France, Australia and other countries who are looking for brides in Eastern Europe.
Our dating agency is one of the most famous in Ukraine and it presents to you girls not only from Odessa, but other cities and regions as well. Our branches also work in Ismail, Iljichyovsk, Belgorod Dnestrovsky, Kotovsk, Yuzhnoye, Ovidiopol and Teplodar. Brides from these cities are also present in our database. You can find their photos and profiles while using a local search on these cities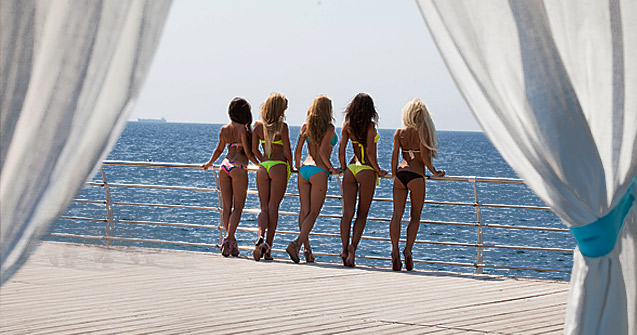 Marriage with Ukrainian women is attractive for men for many reasons. However, a coin has tow sides. What problems may occur?


There are various girls in Odessa – smart and beautiful, cheerful and well-educated, hot and romantic, tender and passionate, rich and poor, those who have higher education certificates, are talented cooks and exclusively feminine qualities. How to make a right choice?.


Advices, reviews and opinions can never be unnecessary. It's not just about usual everyday problems, but such a delicate topic as acquaintances too. Problems of personal safety are another topic not to forget about


There have always been many stereotypes, myths, speculations and secrets about the phenomenon of a Ukrainian woman.


Odessa beach dating are composed of sand, girls in bikinis, sun, smiles and you will not be able to wash them out of your memory with a tan ..


According to the opinion of some people the nightclubs are the most convenient places to meet young ladies. What a man can expect if he decides to meet a nice Odessa ladies on the dance floor?


In modern world more and more of people's time is taken by work and less time remains for settling one's life. However, technological progress makes people not just live and work in fast pace but offers new ways of communication


Arriving to Odessa to see your bride, you will certainly look forward to meeting her. How and where to organize your first meeting? What are the most romantic places in the city for lovers?


Blondes and brunettes, redheads and chestnuts. With Odessa ladies it's not just hair color, but a lifestyle and a manner of behavior. With a quite big likelihood ratio by a color of curls one can define a character of a girl. How is it possible to do it?


7 gold characteristics of a bride from Odessa: What should you look for in Ukrainian women first of all? Some words about the inner and spiritual beauty.


In Odessa as well as in other big cities new formats of relationships become more and more popular. Marriage agencies, socials – online dating industry for those who look for serious feelings. For those who look for a one-night sex stand there are traditional escort services and a new trend – fling
Trying to make our service more comfortable we included into profiles of nearly every girl some video presentations. These are short videos of 2-3 minutes where you can see the girls in real life. Read more