IF you are already missing summer and you like sea, sun and pretty Odessa girls in bikini, you'll definitely like our virtual city beach tour.
There are a lot of beaches in Odessa: natural and with artificially "reclaimed" sand, equipped and wild, municipal and private.
Almost all of them are with a gently sloping sandy entrance into the water and with a lack of strong waves. The difference between the beaches is in the degree of a comfort, a developed tourist infrastructure, crowds, clean water, and remoteness from the center of the city.
Here is a list of the best beaches of Odessa, which with honor have been tested for comfort, beach equipment condition, cleanliness, availability of cafes and restaurants with delicious cuisine, as well as transportation convenience.
Arcadia Beach
This is one the best beaches in the resort area of ​​Odessa. It is a symbol of a beach rest and a very popular place for young people. During the day the Golden Sands of Arcadia are elite "beds" for the pampered tourists with an abundance of attractions, bars, Vip-zones and lots of other services. In the evening, it is a huge open air dance floor. Most popular beach clubs : Ibiza, Itaka, Bono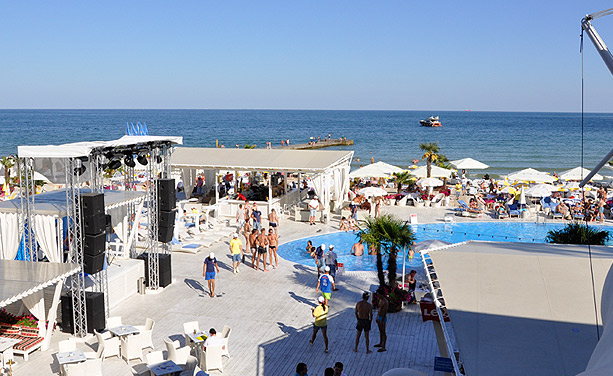 Langeron Beach
Langeron is located in the center of the city near the park named after T.Shevchenko. it is considered the most well equipped among all the city's beaches. Each meter of Langeron is literally strewn with small cafes where you can enjoy a nice meal or a refreshing drink. Very famous dolphinarium and beach club Nemo is located here.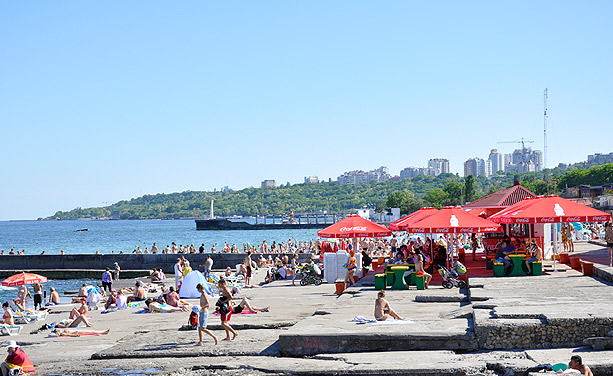 Otrada Beach
'Otrada' is located just below Frantsuzskiy Boulevard, during all day and all night it is living under the rhythms of music from the beach club 'Treasure Island.' The accomplishment of the beach pleases its reasonableness. There are showers with fresh water, changing cabins, toilets everywhere. It is also a very nice 30 meters deep pool, so the visitors have a choice to swim in the sea or at the pool. The main zest is the air lift that delivers visitors right on the beach club Private Elling.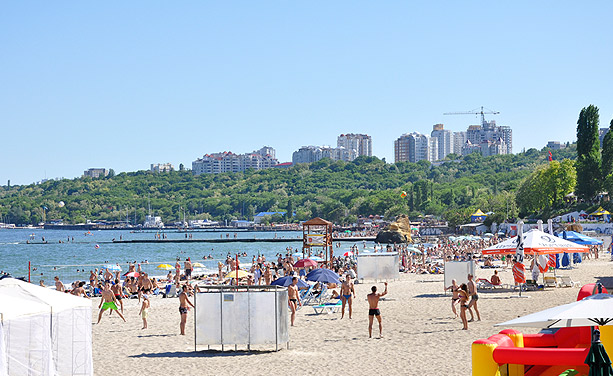 Dolphin Beach
You can reach Dolphin beach as Otrada Beach moving by French Boulevard. Geographically, the beach is exactly down from Mechnikov University. There are two zones there; one part is reserved for visitors, as well as private paid part, with lounge chairs and umbrellas. For young children there is an enclosed space. A zest of the beach is an underground tunnel with an elevator to Magnolia sanatorium