There is no secret that Odessa is an epicenter of the summer night life of Ukraine. Therefore, many gentlemen choose this famous city as a place to rest. Why is Odessa so different from other resorts? The secret is simple: here you will find not only sandy beaches, beautiful sea and the real southern sun, but also lots of noisy bars, fancy restaurants and disco clubs for every taste.
The "Club season" begins in April and ends in late September (with the outflow of many tourists). Therefore, in summer lots famous DJs arrive to Odessa from around the world to please the audience with new tracks and to make young people dance during hot nights. But the clubs are not only music and dance, but certainly a communication and new acquaintances.
In summer Odessa is a city of the most beautiful girls, besides of the residents of Odessa you can meet lots of beauties from the different parts of the country. Such a large number of charming ladies per square foot you will not find anywhere else, well it is possible only in the week of haute couture… When you arrive to the disco or a nightclub you will become dizzy from the endless carousel of beautiful smiles, slender bodies, sexy outfits, and new acquaintances.
However, if you still think that a meeting at the night clubs can result in serious relationship and marriage, it is very naive. The words "love" and "club" are so opposed that they even cannot be used together in a decent format.
But do not forget about exceptions, there are some happy couples who met in nightclubs. But these meetings were rather like winning a lottery. Most of the times the couples from night clubs are one day meeting only, for one hour only or even for one night only; they meet after a couple of cocktails and forget about each other with the last drop of alcohol.
Most of the odessa girls go to the night clubs that to rest relax and forget about everyday problems. In this world of music, alcohol and fun the most lustful exigent desires appear. Flirt and sex are the foundations of relations in nightclubs. None requires any complicated combinations. Everything is very quickly and easy. And if you meet the sad eyes, looking around the room, you should know that people just have not finished drinking.
Well, there is no sense to argue there are no people at night clubs who are looking for a serious relationship. Certainly there are some of them of that category, but had a bad experience in the past, were several times rejected, had plunged into the world of debauchery and as a result started to look for their soul mates in other places. Where? As a rule, in Odessa's dating and marriage agencies. There is quite a serious business there, which is growing rapidly, because almost all single men know that the best wife is the Ukrainian woman.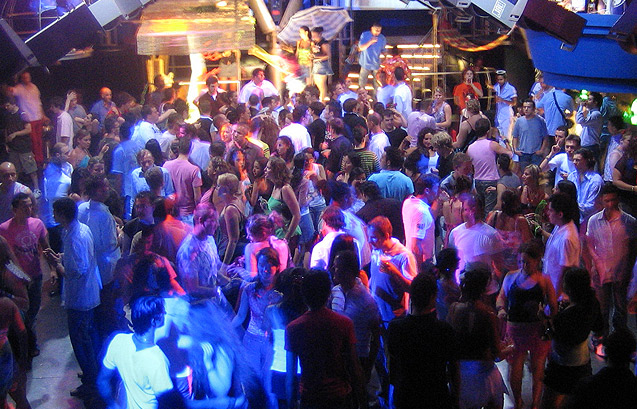 Clients of such dating and marriage agencies are men between 28 and 80 years old (mostly between 35 and 55 years old), mainly from North America and Europe. Moreover, many foreigners are seriously looking for Ukrainian ladies for future marriage, using their practical approach. But that's another story...
Anyway, Odessa is a great place for summer holidays. Here you will find everything to make your stay unforgettable and bright, and your rest will become truly enjoyable.
| | |
| --- | --- |
| | Any Ukrainian woman dreams of family happiness, but, unfortunately, a problem of loneliness is familiar to many people. According to statistical data, there are about 20-25% of women who don't have a husband or a constant lover in big cities like Odessa. Even having a strong wish to find a decent partner it's practically a lottery, contest is too severe here.Read more |