Let's begin with the fact that girls from Ukraine are often called 'the Russian ones'. There's nothing strange about it –there is a habit abroad to call so all those who speak Russian, without taking into account what country they came from – Russia, Ukraine or Belarus. Since the fall of the Soviet Union women have got an opportunity to go abroad. It was the time when foreign men valued them worthily. 'A Ukrainian bride' became a beautiful dream for many men. She became a sign of a successful family building and a model for brides of the whole world.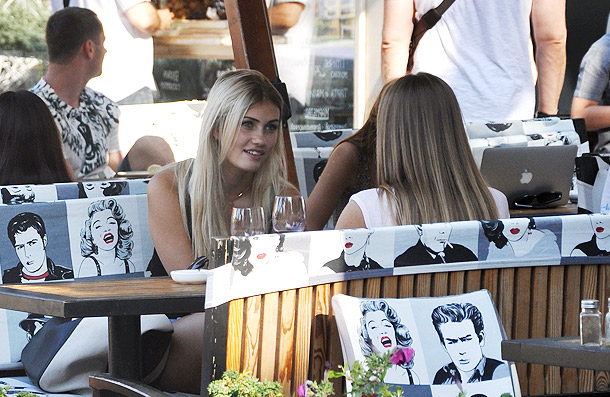 What are western men so much attracted by? What makes them come to a faraway Ukraine and be on the hunt spending considerable money amounts and much time for their search?
It is very simple: the emancipation process on the West caused a revaluation of social and spiritual values. A women seized to be a domestic goddess and a housewife. A career is now on the first place for her, and only then children and a husband. European and American girls won't worry too much about their appearance, they dress just to feel comfortable. They are sure in themselves and take men as equal partners in family and in business.
In turn, Ukrainian women are much less demanding, and quite often their dream is a nondrinking husband and well-fed children. They manage to work, keep their house and look good at the same time.
And, at last, the most important and weighty argument for brides from Ukraine – a good education and quite a high intelligence level, which helps them in adapting more easily in a foreign country and is often a source of pride of their husbands.
Such a unique combination of qualities appeared to be so noticeable that it was followed by a great interest from the side of lonely men from the USA and Western Europe. Such marriages have long ago seized to be something remarkable and Slavic women also had reasons to find their second halves in foreign countries. One of the reasons is a demographic situation in the countries of the former Soviet Union: statistically here are much more women than men.
Another reason is that Ukrainian women try to provide themselves and their children with comfortable living conditions, to get an access to a 'smart medicine', to live a bright and full life, travel freely and not to think of domestic problems, and there's nothing immoral or unnatural in it.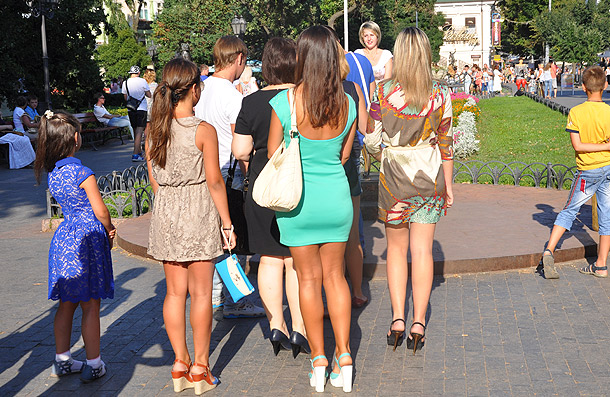 And, at last, there are worthy men everywhere, both abroad and in your own country. In the conditions of international integration a modern woman can and should choose not by a 'our-not our' characteristic, but by much more essential ones. Usually it is motivation and generosity, attention and creativity, faithfulness and ambition, ability and a wish to look good at any age, sense of humor and natural charm, a reverent attitude towards a woman, children and home, an ability to take care of close people. These are the qualities that Ukrainian women look for and find in their foreign choices.
| | |
| --- | --- |
| | Your first date with a girl from Odessa will be in the groove if you will stick to norms of etiquette. Performing of simple rules will help to create an opinion of a decent and well-bred man. Courtesy, attention, punctuality, a calm character will be the basic criteria while making a general impression about you.Read more |